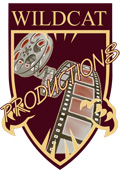 Wildcat Productions
By: Kelsea Lake and Daniel Schetter
4.02.13
In this video, Wildcat Productions students explain how the driver of car got drunk and why the victims were riding together.  This short film played at the start of fourth period, to the entire school, before all the juniors and seniors walked out to the crash scene.
Please click the picture to watch the show.