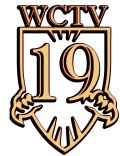 Honoring Those Who Serve and Recognizing Rocklin's Community Servants on the Anniversary of 9/11
Presented by the Rocklin Public Safety Volunteers
Sunday, September 9, 2012
10:00 a.m. to 4:00 p.m.
Please click the WCTV19 logo to watch a story package about Patriot Day, by reporter Maddie Dart and photographer Lexie Dibachi.
Click HERE to read the news story from the Placer Herald.