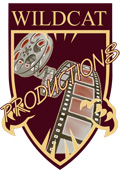 Wildcat Productions
By: Kelsea Lake and Daniel Schetter
4.03.13
In this video, Wildcat Productions students follow the crash victims and the arrested drunk driver to their final destination.  After all the juniors and seniors went to lunch, and eighth period, our photographers continued to follow the journey of the Every 15 Minutes participants. This short film played at the beginning of the funeral assembly, before the guest speakers, to the entire junior and senior classes.
Please click the picture to watch the show.